Hands on Learning
The Brick Kit was created for Children to learn, investigate, play and create using LEGO® Bricks.
The Brick Kit is a Melbourne based small business dedicated to providing project-based enrichment programs to introduce the principles and methods of Engineering, Technology, Mathematics and Science (STEM) using LEGO® Bricks to primary school aged children.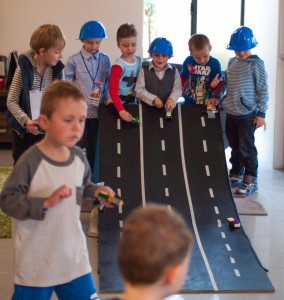 The Brick Kit aims to provide "hands-on" experiences that are as entertaining and fun as they are educational.  Whether you are after an After School Enrichment Class, a School Holiday Workshop or a fabulous Birthday Party, The Brick Kit has something to offer everyone.
The Brick Kit's programs have been created to offer an exciting atmosphere for children to build unique LEGO® brick creations, while learning and having loads of fun.
Our programs strive to build creativity in our young children allowing them to also learn essential skills, such as problem solving, team-work, communication, independent thinking and self confidence in a hands on fun learning environment.
Our programs incorporate local Victorian and Australian content and include history, geography and art elements in addition to local custom and culture.
The Brick Kit looks forward to you joining us on a multi-disciplinary building adventure where we use LEGO® blocks as a tool to learn about the wonderful world around us.